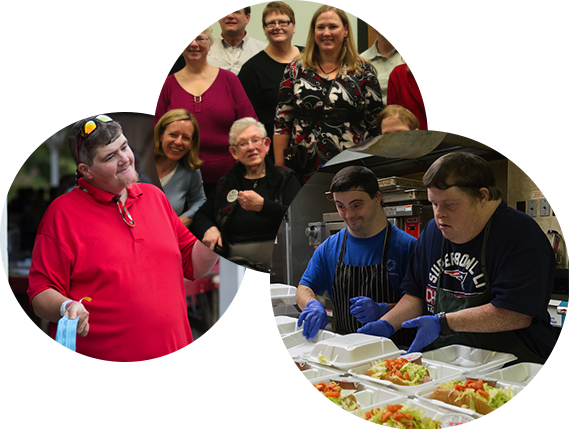 Overview
We began in 1975 as an informal gathering of parents of individuals with disabilities in Garrett County. Our goal as the Appalachian Parent Association was simple: to help young adults with disabilities live their best possible lives. In our very early days, we operated as a social activities group, built work crews to promote employment and provided a nexus of support for families.
Over time, the needs of the individuals we support changed so we grew as they grew. We became Appalachian Crossroads.
Today, our team of 120 employees focuses on providing community living, employment support, and day services to more than 110 individuals with disabilities. The services and supports we provide are tailored to each individual's specific wants and needs. While some individuals may use our services as a stepping stone to full independent living and employment, others may require our programs throughout their lifetime.
We provide staff support so people can live in their own homes and direct their own lives. For others that need or desire greater support, we manage eight group homes providing a welcoming family atmosphere. Using an employment first model we assist people to apply, obtain and keep jobs. Using social enterprises, we create transitional employment so that individuals gain real work experience while earning wages. We offer a full array of day services including day enrichment, training activities and community volunteerism . In addition, we offer opportunities for social activities, money and benefits management, transportation, and respite care for families.
As a nonprofit organization, we rely on a combination of federal and state monies, tax-deductible donations, and small business revenue to continue our mission. With 40+ years of serving and promoting inclusiveness in the Garrett County community, we're committed to working with individuals with disabilities to empower them to live their best possible lives.