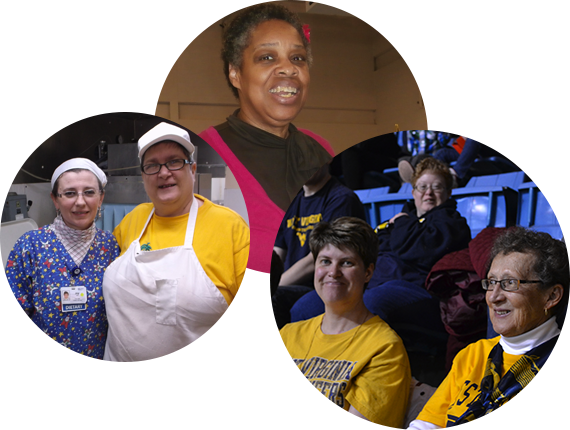 Mission, Vision & Values
Appalachian Crossroads empowers people with disabilities to choose and self-direct lives rich with meaning, friendship, satisfying work, comfortable homes, and true community participation.
---
Our Values
Efficiency: We are a streamlined, nimble organization dedicated to delivering the highest quality of services.
Honesty: We are straightforward and transparent in our dealings, respectful of others' opinions, and compelled by the trust that our community has placed in us.
Innovation: We are committed to creatively approaching and improving our delivery of services, our organization, and our communications.
Stewardship: We are dedicated to empowering others through our every action and interaction. We will treat all individuals with integrity, respect, and compassion.