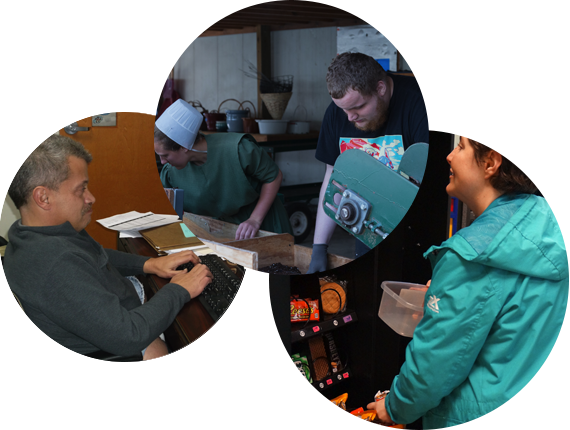 Customized Employment
Our certified employment specialists work directly with employers to carve customized opportunities based on the interest and the ability of the individual. We assess the employer's hiring needs, brainstorm possibilities, and identify paid work opportunities for program participants.
These employment opportunities help employers fill real needs within their companies while helping individuals gain job skills and important work experience. Each employer's needs are different; there are no minimum or maximum hours of work per week required to participate in the Customized Employment program.
---
"I needed someone to help out for a few hours in the kitchen and Appalachian Crossroads helped me define the need, recommended a person to fit the nitch and helped with the training. I recommend Customized Employment to all employers."
---
Our certified job coaches work with the employer to train the individual, build their skills and confidence, and eventually move on to help other individuals. Our employment specialists and job coaches are designed to foster employment of individuals with disabilities in the workplace.