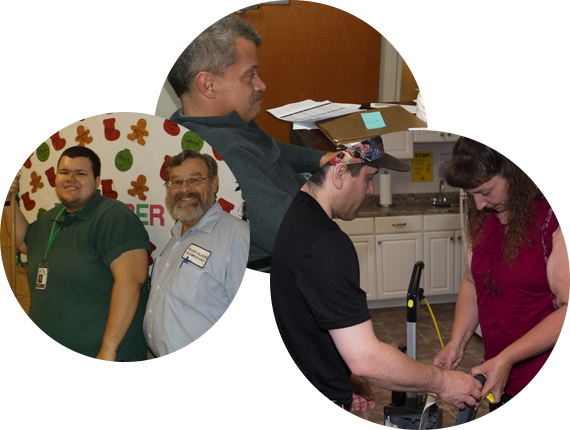 Supported Employment
Sometimes a great employee simply needs an opportunity to prove themselves. Our Employment Services help individuals become fully integrated employees of companies or organizations.
Our employment support process often starts with employment discovery. This is designed to assist individuals as they discover their career goals, who they are, and what they have to offer an employer. The results of that process are used by Employment Specialists and employers to identify job matches.
---
"Alex is one of the best employees that I have ever had. If he finishes a job early, he looks for work to do next. I'd take five of Alex if I could."
---
We provide support services and job coaching that focuses on long-term independence in the workforce, such as interviewing tactics, direct skill trainings, soft skill trainings (how to handle personal interactions, work relationships, etc.), and transportation. As employees become more confident and successful in their regular jobs, job coaches are needed less and will eventually move on to assist other individuals with similar services. Many of these employees have maintained their commitment to their jobs for 10 years or more.
Some individuals who began in our Supported Employment program have chosen to start their own businesses. Robin began her own vending machine service, Rocking Robin Vending, in 2010 and now serves three locations in our area.